Busy week coming, of course. Off to Goliad as soon as I log off here, to see Los Pastorales – a reproduction of an old play/performance the monks at Mission Espiritu Santo and the other early Spanish Missions used to teach the Christmas Story to the Mission Indians. Supposedly it goes from the viewpoint of the Shepherds. Should be interesting, though it's done in Spanish and that might make it interesting. Words and a gallery to follow.
And there are several hundred pix from MECA's Las Posadas last week, just waiting to be edited down and have words attached. That'll have to wait until I get back, though.
Here's one, just to warm up…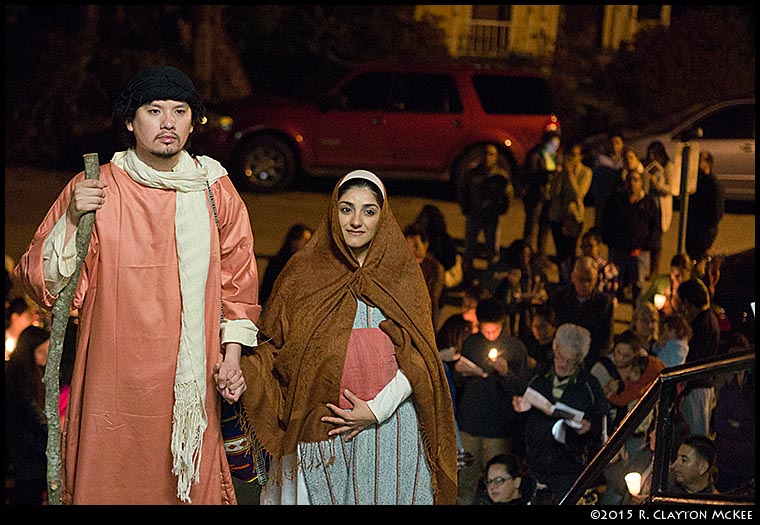 Joseph and Mary climb the stairs at MECA after wandering up and down the streets of the Old Sixth Ward looking for a place to rest….
More to follow. Must run.