To build a business that will never know completion, but that will progress continually to meet advancing conditions.

To evince a knowledge of merchandise that will be authoritative to a notable degree.

To create a personality that will be known for its strength and friendliness.

To arrange and co-ordinate activities to the end of winning confidence by meriting it.

To strive always to secure and maintain the satisfaction of every patron.
Sounds like a fairly good (if a little old-fashioned) way to run a retail business, doesn't it?
For half a century this was the creed of the Leonards Department Store, Marvin and Obadiah (Obie) Leonard, proprietors, which began in 1918 as a tiny store in Fort Worth selling groceries and salvage merchandise out of washtubs on the sidewalk. Hard work, foresight, and involvement in the community turned the store, over the decades, into a regional mercantile behemoth which took up six blocks of downtown Fort Worth, owned what was reported to be the country's only privately-owned subway, had the first escalator this side of the Mason-Dixon line, and sold just about everything a customer might need, cradle-to-grave (sometimes literally — baby gifts were a staple and it's reported that during the early years Marvin Leonard picked up a good deal on a shipment of coffins, so for a while you COULD go the distance as a Leonards Customer).
In the process, they became an institution in Fort Worth. So much so that Marty Leonard, Marvin's daughter, set up a museum filled with artifacts contributed by Leonards customers, who went through attics, sheds, and garages to find some of this stuff… The museum now occupies one side of the Fort Worth Screen Printing Company at 200 Carroll, adjoining the M&O Grill (which offers award-winning burgers and, I can attest, makes some of the best milkshakes around…)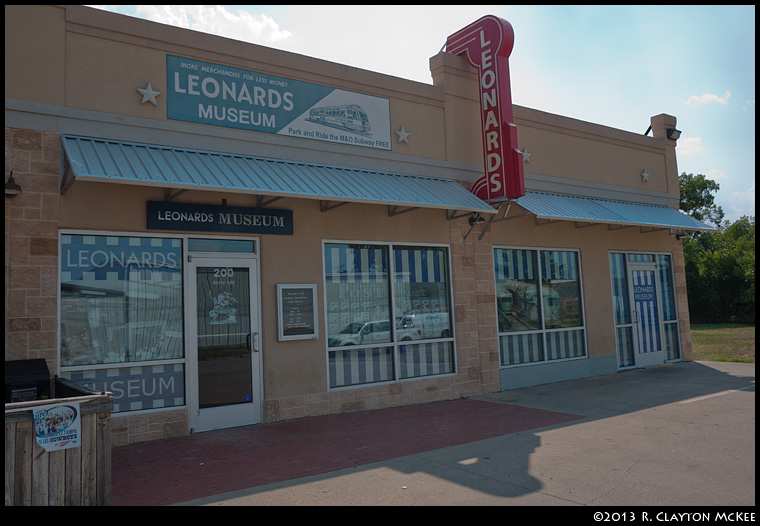 (Here's the grill… Rose Badillo, proprietor.)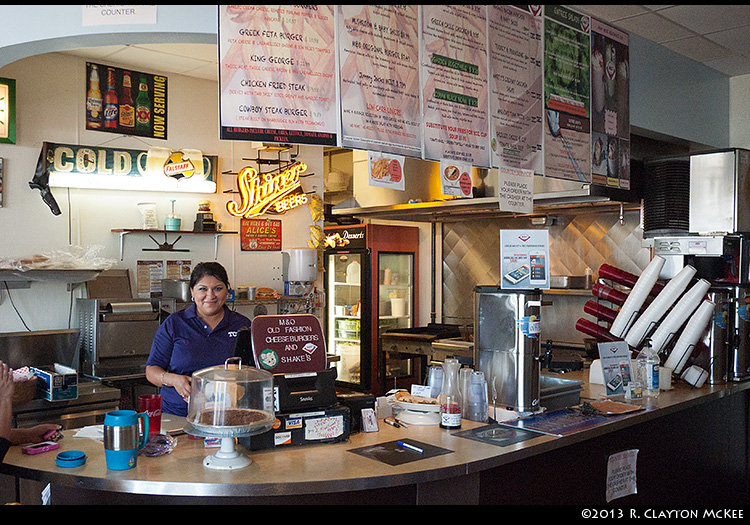 I found out about the museum when Mom (Moms are a good source for ideas and info, just for the record.) sent me a link to a story about the newly restored model train layout in the museum, which may be an original Leonards display.. I don't think model trains are nearly so popular with youngsters as they were, but {groans} Back When I Was a Kid, {/groans} we loved the things. Or at least I did. And theirs… it looks familiar. (Their layout is much fancier than mine was, of course, and the landscaping is far better than the green sheet of plywood with papier mache "mountain tunnel" on it that passed for landscaping in my layout, but that's my loco and coal car….)
Maybe I know where Dad came up with mine now…