It's taken a wee bit longer to get to this than I'd planned. Life does that.
I talked earlier about Las Pastorelas; now I'd like to go one step back from that and present a few things from Las Posadas.
The reenactment of Las Posadas (Posada is Spanish for "inn" or "hostel.") — Joseph and Mary wandering the streets of Bethlehem looking for a place to stay — ties together Catholic communities from Texas and the southwest US all the way down to Tierra del Fuego. In Houston there are several different versions done by churches, community groups, and arts organizations. One of my personal favorite Posadas is put on by an organization known as MECA, Multicultural Education and Counseling through the Arts. It involves half of Houston (or at least a couple hundred people) singing and dancing and following a young couple and a donkey up and down the streets of the Old Sixth Ward, a small enclave immediately north and west of downtown,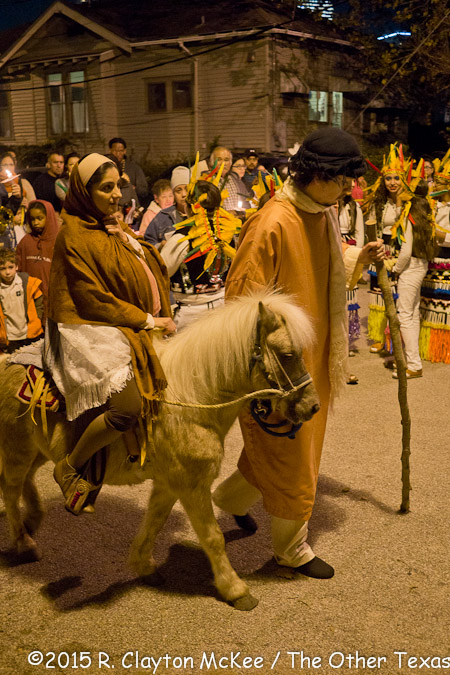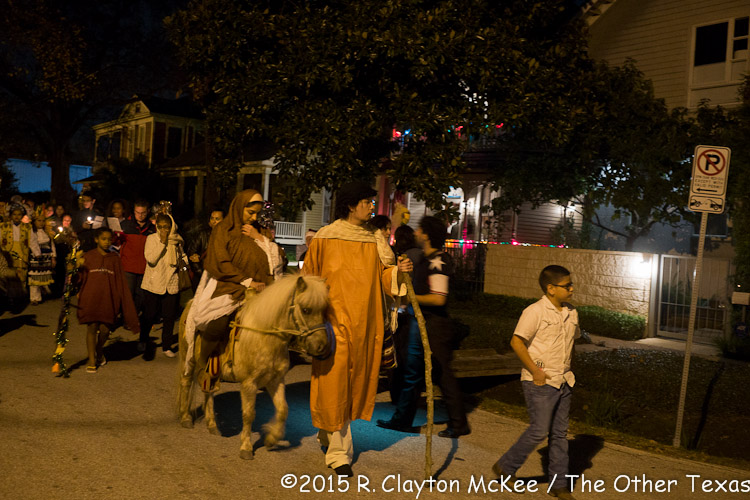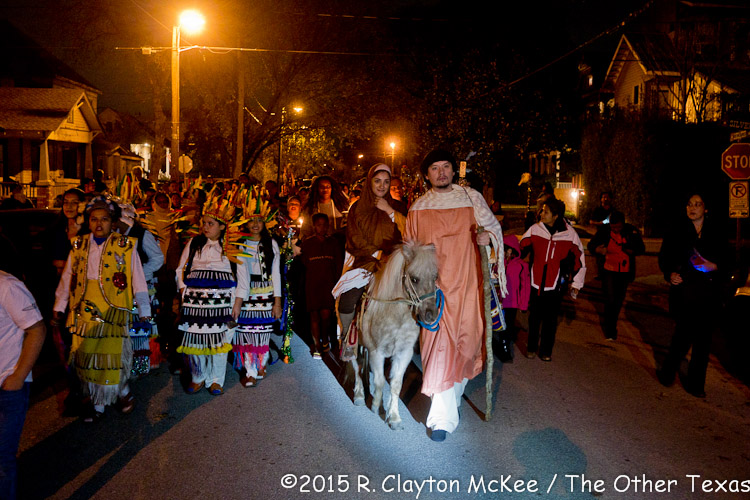 seeking shelter from local homeowners (with musical accompaniment, of course…)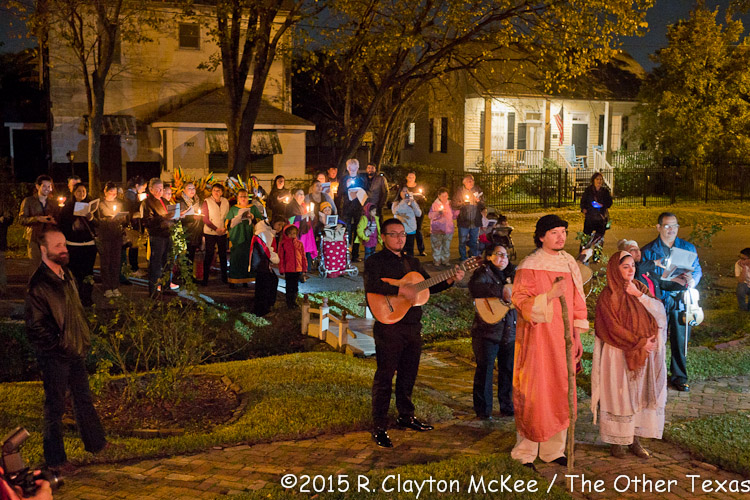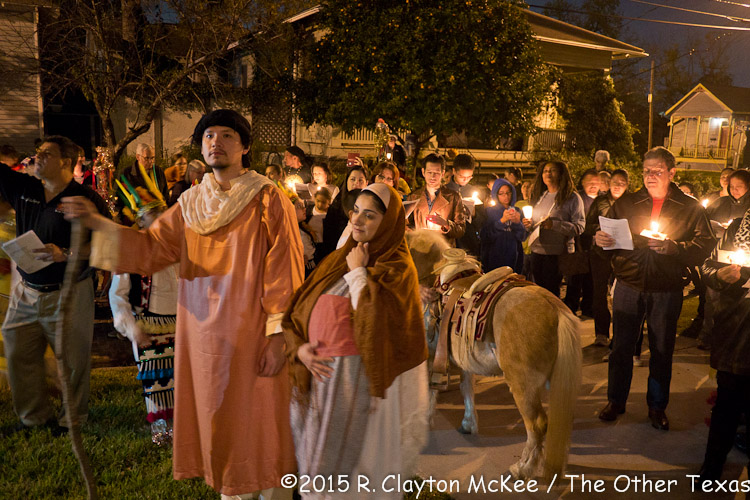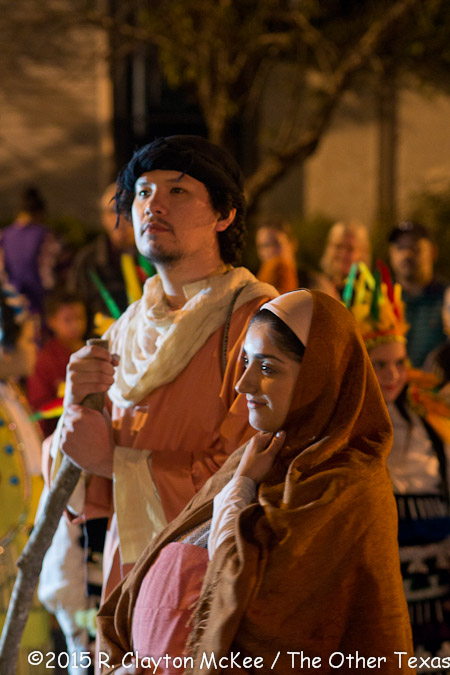 and being ritually denied…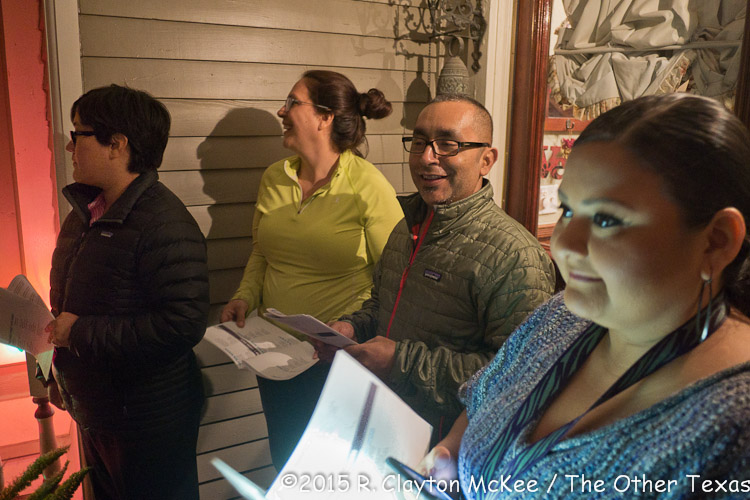 Eventually they wind up at the old Dow School building on Kane street, a century-old historic structure under what amounts to permanent reconstruction and renovation (and not at all coincidentally the home of MECA), where they are recognized for who they are, accepted, and invited in for the duration.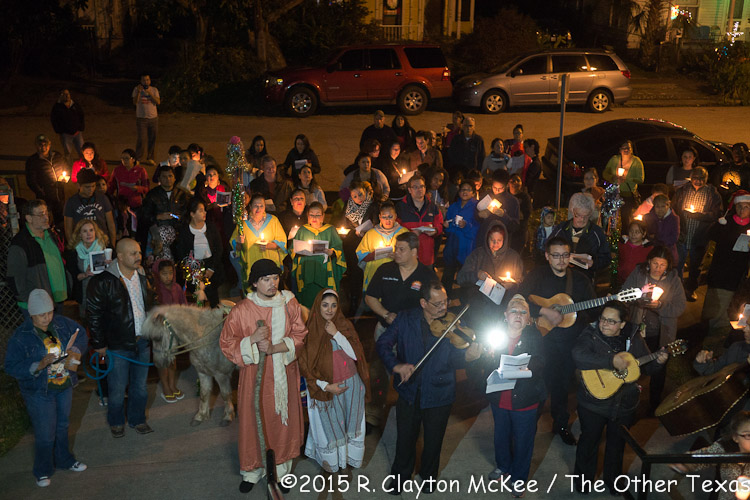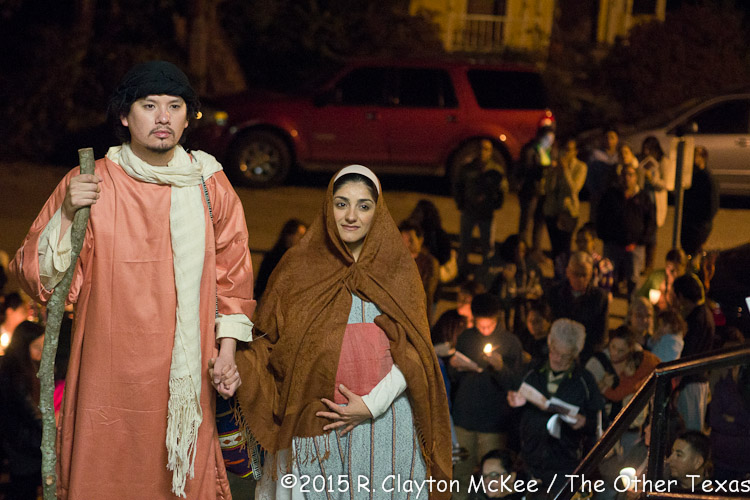 (there's more of this post – click the number below)